Congratulations to Harry, Vessie and Chris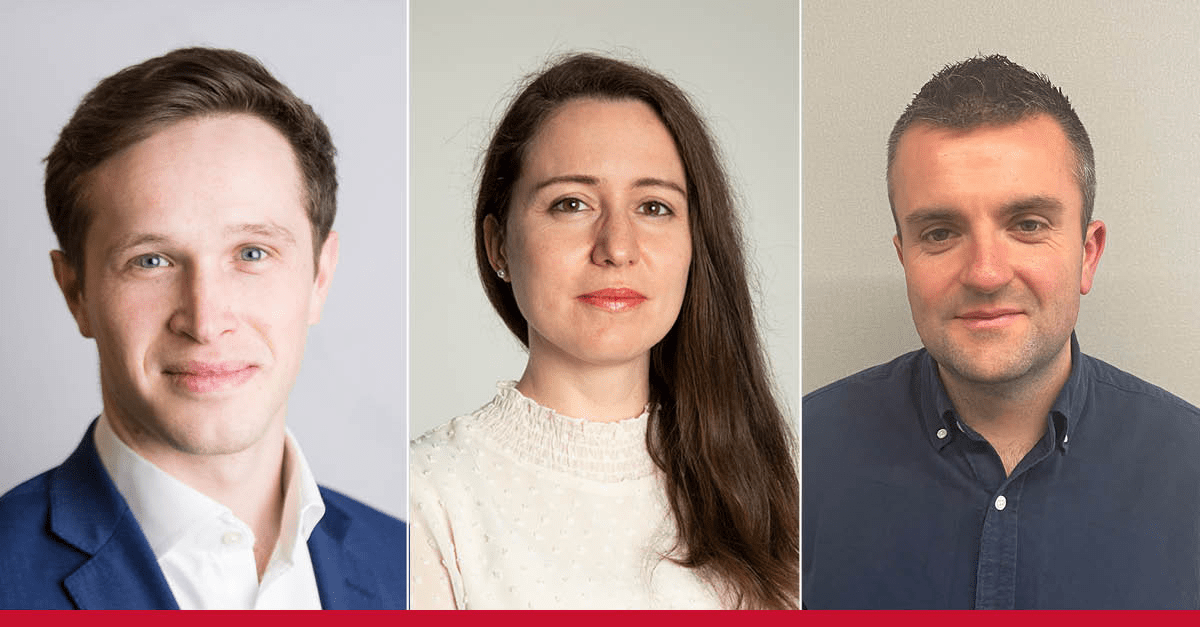 Congratulations to Harry, Vessie and Chris on their recent promotions into new roles across our product and data engineering teams. 
Harry Scott has been promoted to Head of Product and Technology. Harry's understanding of our clients and experience across all of our sectors sets him up to lead how we utilise and develop our technology toolkit across both our consulting engagements and product suite. 
Vessie Dracheva has been promoted to Scrum Master. Since joining us in 2021, Vessie has brought a new level of structure and rigour to the way we build and maintain our product portfolio. We're delighted to support Vessie in this next step in her career. 
Chris Dolman has been promoted to Technical Product Manager. Chris has been involved with the development of our product suite for the past seven years. He is now stepping into the role of Technical Product Manager ensuring that the quality of our products is maintained and enhanced. 
Congratulations to them all on their well deserved promotions!