Congratulations to Alan, Isuru, Gordon and Andrew!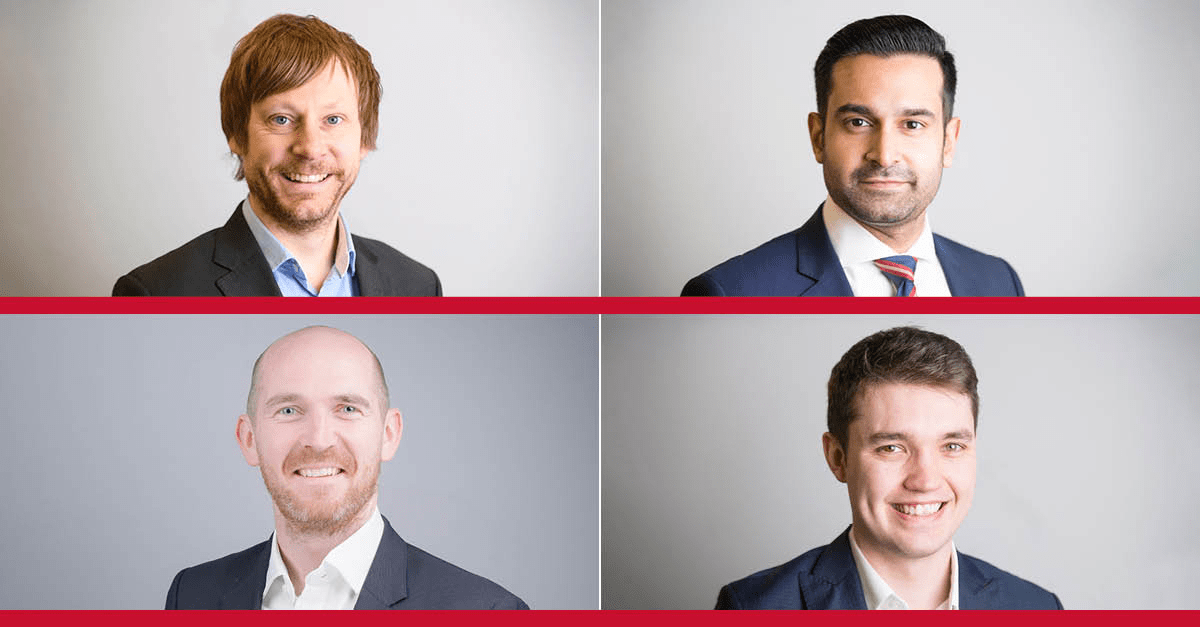 We're very pleased to announce the following promotions: 
Alan March has been promoted to Principal Cost Engineer.  Alan has been instrumental in building out our Cost and Value Engineering capability to deliver exceptional results for clients across all of our sectors. With the growth of the team, Alan has shown natural leadership capability and continues to find new and innovative ways to solve complex cost challenges. 
Isuru De Silva has been promoted to Principal Consultant. Isuru has worked across multiple sectors, leading large and complex workstreams. Isuru has demonstrated a keen ability to motivate his team, engage his clients and consistently deliver excellent results. 
Gordon McIntyre has been promoted to Managing Consultant. Since joining us in 2019, Gordon has shown versatility in bringing his project management and delivery skills to bear across multiple projects in different sectors, whilst always nurturing and developing the team below him.  Gordon has had a far reaching impact across the firm as a culture champion and capability lead and continually strives for excellence.  
Andrew Brough has been promoted to Managing Consultant. Andrew joined us in 2017, having spent a number of years working in industry. He has been instrumental in developing Vendigital's Insights360 methodology, using his unique blend of digital expertise with his consulting and industry experience to deliver substantial value to clients across multiple sectors. Andrew is renowned for delighting clients with the quality of his project delivery, which earned him recognition in the 2020 MCA Awards.
Congratulations to Alan, Isuru, Gordon and Andrew on their well deserved promotions. We're excited to support you in the next steps in your career.